Keep Britain working
Thousands of workers in Britain have been left out of a job or have been furloughed amid the deadly coronavirus outbreak, leaving them struggling to make ends meet. Seeing this current scenario, business leaders and politicians have now partnered up to launch a new campaign to help their workforce and keep the country's economy alive in a fight against COVID-19. The "Keep Britain Working" will help redeploy workers who have lost their jobs, due to lay off or furloughs, and get people back into work again.
The objective of the Keep Britain Working campaign is simple, to preserve jobs and to protect livelihoods.
Many companies and workers are now facing anxious days and weeks ahead. We want to bring people together during this National Emergency through a campaign to Keep Britain Working. Whether you are looking for work or seeking ways to sustain your business, help is at hand.
A major new initiative aimed at saving and creating jobs during this Coronavirus pandemic has received strong backing from famous names in the business world. Dubbed 'Keep Britain Working', the proactive scheme aims to redeploy people who have lost their jobs in the wake of COVID-19 into other sectors. And, at the very least, to keep the UK's jobs market treading water in these difficult times.
The launch of the initiative follows a prediction from the Office for Budget Responsibility that the UK economy could shrink by 35 per cent and a warning from the Institute for Social and Economic Research at the University of Essex that a prolonged lockdown could result in around 6.5 million people losing their jobs. "Keep Britain Working" campaign has received support from Lord Alan Sugar, dry cleaning boss James Timpson, Severn Trent chief executive Liv Garfield and JCB's Lord Bamford.
The campaign has been launched on keepbritainworking.com. It will encourage businesses and workers to make pledges to #KeepBritainWorking both during the crisis and beyond it. Keepbritainworking.com also features ideas, advice, and resources to support companies and their workers through this difficult time, giving guidance on topics such as supporting teams who are working, or even onboarding new recruits, remotely.
Recruitment platform REED has enlisted the skills of London-based Tangent to design and develop the website for its Keep Britain Working campaign. Tangent is an independent digital customer experience agency with offices in London and Newcastle, and it completed the project in just eight days. James Reed, chairman of the recruitment business, REED, launched the Keep Britain Working campaign with the vision to preserve jobs and protect livelihoods throughout and beyond the COVID-19 pandemic.
The campaign encourages both businesses and individuals to demonstrate their commitment to protecting jobs and is supported by some of the UK's leading businesses and individuals including Timpson, the CBI, and Lord Alan Sugar. To capture and engage the business community, the site invites users to make a digital pledge and share it on social media.
Oli Green, Managing Director at Tangent, said: "We are delighted to support REED and the Keep Britain Working campaign during these unprecedented times. At Tangent, we are committed to protecting jobs and helping our clients to streamline their digital products and services."
Businesses are also encouraged to share inspiring ideas to help reinvigorate the current job market or employment prospects. Other luminaries adding their weight to the Keep Britain Working campaign include Liv Garfield (chief executive of utility firm Severn Trent), James Timpson OBE (chairman of shoe repair retailer Timpson) and Lord Anthony Bamford (chairman of heavy equipment giant JCB).
MPs Penny Mordaunt, Steve Brine and Caroline Nokes alongside the business group CBI have also given their backing to the movement. Trade organisations such as Recruitment & Employment Confederation and Family Business Place are also on board. Matthew Fell, chief UK policy director, CBI, said: "In the current crisis it is vital we support the UK's recruitment firms to help keep an open door into the world of work. That is why the CBI is proud to support the Keep Britain Working campaign."
You can find out much more about the initiative and how businesses, charities, politicians and individuals are getting involved at the Keep Britain Working website.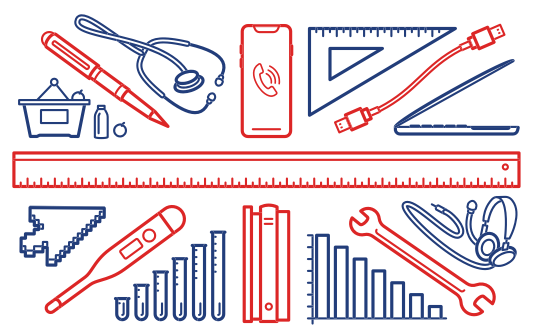 ABL Recruitment team
Useful links:
To read more articles visit here.
To register with us visit here.
To find out more about job opportunities we have available visit here.
To find out more about us visit here.